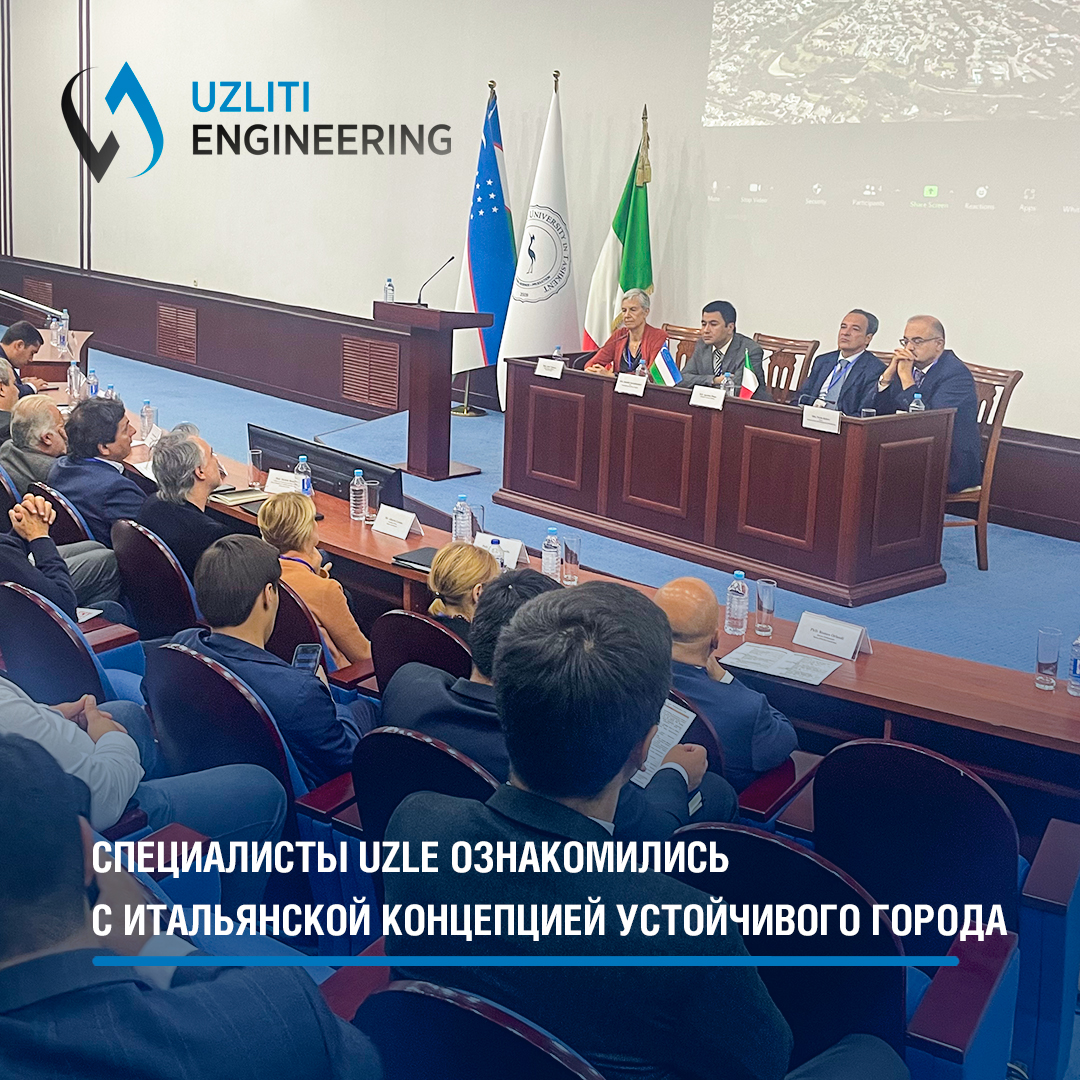 Italian experience in the solution of problems of modern megapolises was presented at a seminar attended by specialists from UzLITI Engineering on October 14, 2022.
The seminar "Tashkent — a sustainable city" was organized by the Embassy of Italy in the Republic of Uzbekistan and the Turin Polytechnic University in Tashkent.
During the event UzLITI Engineering specialists got acquainted with Italian experience in design and mobility solutions, following the scenario of a sustainable city, despite the inevitable strong urbanization process that the capital is experiencing.
Specialists exchanged their views on the vision of the future of Tashkent, discussed some architectural and engineering solutions, sustainable transport issues, as well as the use of available innovative technologies.
As noted by the participants, such meetings provide an opportunity to equip themselves with the necessary tools to solve problems related to the rapid growth of the capital and the megacities in general.
The seminar program on the Italian side included presentations by Carlo Ratti of Carlo Ratti Associati and the Massachusetts Institute of Technology, Michele Bonino and Nicola Russi (PoliTo), and Simon Della Rocca (BDR Bureau).
On the Uzbek side, representatives of the Ministries of Construction and Transport and the Tashkent Architecture and Construction Institute spoke on the topic.
"Development of Tashkent attracts attention and interest of many international specialists, which is great. A lot of interesting ideas were expressed during the seminar. I would like to point out the Italian concept about the possibility of projects based on a fusion of the architectural environment and the nature around us. There were examples of different projects with different approaches and methods of design. Such seminars with discussion of international experience is of vital importance nowadays", said Ruslan Abdullayev, specialist of UzLITI Engineering.